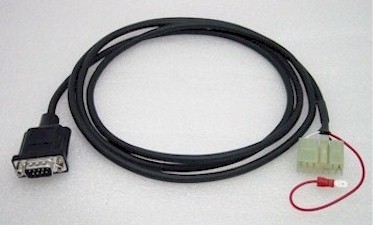 ORDER AT RIGHT
PocketLOGGER for DSMs is a 1G DSM datalogger designed to run on PDAs running the Palm OS.
(95+ DSM owners use PocketLOGGER for OBDII)
PocketLOGGER allows the extraction and storage of vast amounts of information from your car in a small convenient package. Performance enthusiasts will find PocketLOGGER to be an indispensable tool for tuning and PocketLOGGER's error code reading and clearing capabilities can save you the time and cost of a trip to the mechanic when your Check Engine light comes on.

Don't be fooled by cheap imitations sold elsewhere! We are the original Palm OS Based Datalogger. While other companies are selling unsupported freeware that they didn't write with cheap cables they made in their basement, we write and support our own software and manufacture our own high quality overmolded cables using Surface Mount components.
Click here for more info on car compatibility. Also check out the PocketLOGGER for DSMs FAQ for much more information.
What's Included:
PocketLOGGER data cable for 1G DSMs
PocketLOGGER for DSMs software (Emailed to you)
What Else is Needed to Datalog:
A
Compatible
Palm OS PDA
A
Serial Hotsync cable
for your PDA
Check out the Getting Started page for more information.
Some of PocketLOGGER's features:

No laptop needed!!
Works on any handheld running Palm OS 3.0 or later
Capable of reading over 20 different engine parameters
View sensor values for up to 12 parameters at once
Graphically datalog up to 12 parameters at once
Data capture rates of 50 samples per second or more
Review saved logs
Big Number view displays 4 values in large font
Datalog from the View Number screen
Search saved logs for specific data
Alarm makes Palm beep when user set condition is met
User set trigger to automatically start datalog
Auto name and save logs over 5 seconds
Full 3000GT/ Stealth support, including rear o2
User programmable QuickSelects
Min/Max memory for all selected parameters
Log size only limited by available memory
Efficient log storage saves limited handheld memory
Engine error code extraction and clearing
Solenoid tests
Download the DSM version demo to get more information.
(Demo will not connect to the car)